The post Dug Up at Dogster — July 2020 Dog Events by Melissa L. Kauffman appeared first on Dogster.
Looking for things to do with your dog this July? Look no more —peruse Dogster's list of July 2020 dog events for the latest dog happenings. Don't see your July 2020 dog event? Email us at dogstermag@email.com so we can add it to the list.
PLEASE NOTE: Some July 2020 dog events may have gone virtual, been changed or cancelled due to COVID-19. Please check the event organizer for the latest information on the event.
July 1, 2020: ID Your Pet Day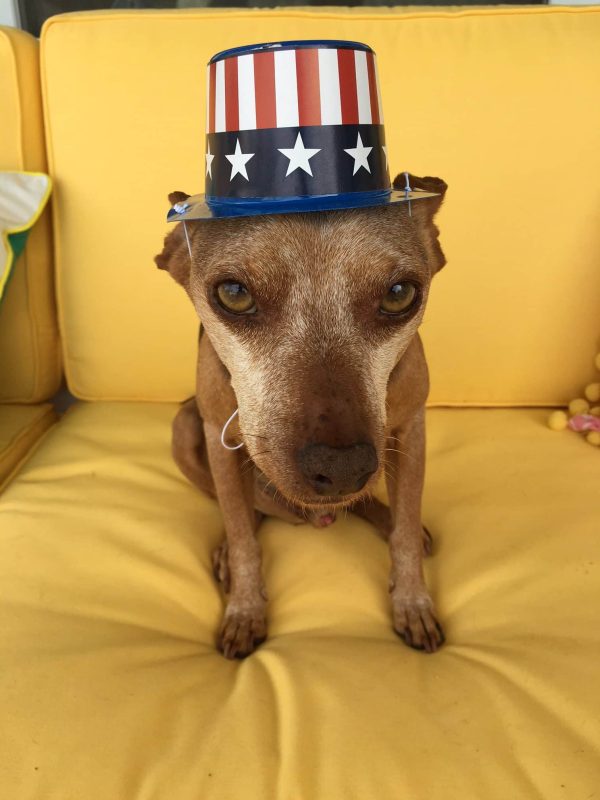 There is a reason this July dog holiday observance falls right before Independence Day, the biggest day of the year for pets to go missing. Having up-to-date ID can make all the difference on whether a pet finds his way back home. Update the tag information on your pup's collar, make sure it's not loose, and update your information with his microchip company. Dog not microchipped? Time to make it happen. Let's make sure all lost pets find their way home.
July 4, 2020: Foster City Parks and Recreation's 2020 Virtual Dog Contest
One of Foster City, California's most beloved events of the Fourth of July Celebration is the annual dog parade. Vote for the winner in the categories of Most Patriotic, Dog/Owner Look Alike, Most Handsome, Most Beautiful, Best Trick and Fastest Eater online on @FosterCityRecreation Facebook page on Saturday, July 4, from 11a.m. to 2p.m.
July 4, 2020: Bend, Oregon's Virtual July 4th Pet Parade
Celebrate the 88-year tradition of the Bend Pet Parade with the Bend Park and Recreation District July 4th Virtual Pet Parade, a televised NewsChannel 21 special featuring shared videos. Dress up and decorate with your pets! Film it and share it in one of 5 categories at ktvz.com/petparade. Categories are: Large Dogs, Small Dogs, Cats, Wagons & Wheels, and All Other Pets. Keep video submissions to 60 seconds or less. More at visitbend.com.
Read the rest at dogster.com.